POSTNATAL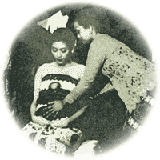 During pregnancy, hormonal changes occur that leave the body easily tired and weakened. Additional care is needed to maintain health and beauty after the birth. Every woman must consume nutritious foods, engage in. physical exercise and maintain a healthy lifestyle.
Innoshape Soap

This transparent and gentle soap Containing wild ginger extract and patchouli oil firms up the Skin and promotes.the regeneration, of skin cells while healing dry or cracked Skin. The patchouli aroma is known to aid concentration.
Innoshape Body Lotion

This unique body lotion perfected with wild ginger and patchouli oil and containing sunscreen helps treat aging skin and promotes skin cell growth making the skin more elastic, soft and radiant.
Innoshape Stretchmark Cream

This natural cream .contains wild ginger extract, Centella asiatic Herb Extract, collagen, Methylsilanol Carboxymethyl Theophylline Alginate and patchouli oil to help inhibit the appearance of stretchmark. Regular use leaves the skin as soft and firm as before childbirth.
InnoshapeTummy Cream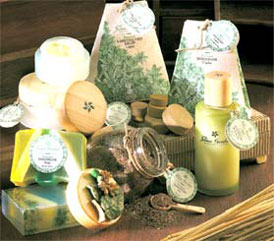 This all-natural cream reduces unwanted cellulite, firming and tightening the belly. Made from wild ginger extract, Centella asiatica herb Extract, caffeine and patchouli oil, regular use leaves the belly looking revitalized and returns the body's natural beauty.
Breast Innoshape Cream

This fragrant cream is excellent for maintaining soft breast skin and firm tissue. Containing wild ginger, Licorice extract, HumuluS lupulus, collagen, patchouli and olive oil, regular use rejuvenates the natural beauty of the breasts.
Innoshape Caplet

These all natural caplet containing extract of bastard cedar, wild ginger, temugiring and select herbal extracts aid wight loss. Temugiring extract is known to slim down and firm up the body, reducing cellulite, while rejuvenating natural beauty.
Varicose Vein Relief Caplet

These all natural contain essence of wungu leaf (Graptophyllum pictum leaf extract), wild ginger and select herbal extracts that relieve the pain of varicose veins. Regular use relaxes the muscles improving blood circular while preventing dilation of blood vessels.
Innoshape Tea

This nutritious and tasty tea is specially blended with bastard cedar leaf, Garcinia camborgia fruit extract, will ginger and select herbal extracts. Regular consumption slims down and firms up the body while aiding overall bodily health. Enjoy the refreshing taste of genuine herbal extracts.